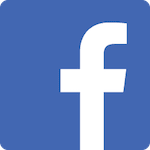 I have been training in Grand Master Dong's School for over 20 years and travel from North Carolina on a weekly basis in order to train at the Headquarters School. Grand Master Dong has established a very unique and practical system of training which encompasses real-world skills both physical and mental. As a professional instructor and school owner, I have other choices of where to train but there is nowhere else I desire to go. Whether you are looking for classes for your child, yourself or your entire family, this school has a program that will meet and exceed your expectations.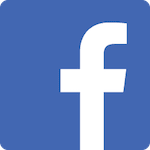 Our family has enjoyed a twenty-year relationship with Grand Master Dong's karate school, and we can wholeheartedly recommend his schools for anyone seeking not only SUPERB training in the martial arts but in personal development as well.

It has always been very important to our family to train in an atmosphere where the leadership is invested in promoting and exemplifying the values of kindness, humility, and respect. It is our observation that GMD's schools uniquely and abundantly claim these essential attributes which are needed for a truly complete education in the martial arts. Training in the development of personal integrity, honor, honesty, self-control, and the value of community service are inescapable when one attends his schools.

GMD's schools offer a program that trains the whole human being, preparing students to rightly apply the principals mastered with the knowledge and wisdom that was intended for this art form.

Five solid stars!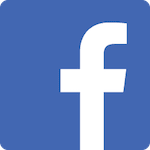 My son has been attending Dongs Karate for a little over 2 years now. We love Dongs Karate. I have been impressed with what is taught at school as it is more than just self defense that you walk away with. I feel the instructors care about the students not only while they are attending their classes but also outside of class to ensure they are successful at home as well as at school. I would highly recommend Dongs Karate to anyone interested in learning martial arts.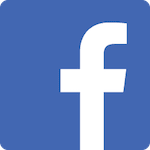 From white belt to world champion. That's the path I got to take largely in part to Grand Master Dong's teachings. The things I've learned from him and the things he has imparted to me reach far beyond his classroom. Excellence is achieved through effort. Success is a byproduct that comes when you put his teachings to work in the classroom and in life. Learning from him has been a great experience for me.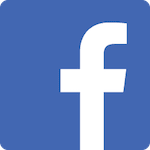 On a whim, we enrolled our son in karate at Dong's this past July--he wanted to do some kind of extra-curricular activity (he was 5, now 6, and in kindergarten). Everyone was really nice and respectful--our son had a great time...and a week later, I joined, too! Classes are scheduled on a variety of days and times, so that you can attend when it works for you and there are typically multiple instructors and/or higher level belts who work to give those taking the class individual attention and support. You train at your level of fitness and skill. My son and I just received our orange belts and we have a goal of getting our black belts one day! We're pretty blessed in that our son is a typically well-behaved kid, but karate is definitely having a positive impact on him and I definitely have noticed a positive impact on myself--with regards to my physical fitness/abilities, body image, and self-esteem. I would (and have!) recommend Dong's to anyone--particularly this location...we greatly appreciate the help and support from all of the instructors. :)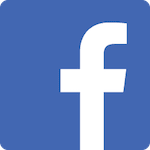 I have been a student of Dong's Karate for nearly 18 years and continue to love going to class, teaching newer students, and learning and refining my techniques. I have been fortunate to practice at Headquarters Branch, learning directly from the Grandmaster himself. While attending law school and business school I practiced in Newport News under a great instructor - Will Morrissette. Upon returning to Richmond, I continue to practice at the Midlothian Branch and could not ask for more dedicated individuals with Instructor Carlton and Instructor Patrick.

Dong's Karate has it all beginning with master-level instruction from a 9th Degree Black Belt, who has dedicated his life to innovation in martial arts, making Dong's School the best in Richmond year-after-year and it was recently recognized as one of the top ten martial arts schools in America. This school has patient and friendly teachers that help families and students of all ages and encourages giving back to the local community by sponsoring an annual charity tournament for the Richmond Children's Hospital. I look forward to becoming a 5th Degree Black Belt this Fall and continuing to grow as a teacher and a student.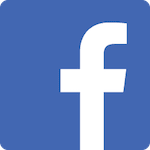 Best there is at what they do! They treat everyone like family and are so kind. True role models for all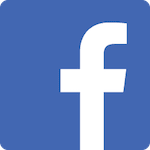 I do recommend the Harbour Point branch because our family has personally witnessed Master Dickens teaching with great humility, kindness, strength, and wisdom. There are many karate teachers, but not many who also possess these positive virtues to overflowing. Our children need these kinds of teachers and role models in their lives at this time in our world today. We are very proud our daughter studies with such a caring Master. Thank you from our hearts and souls Master Dickens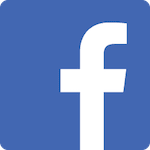 We've been attending for a few months now as a family, with our little one being only 5. The instructors are truly top notch. They bring patience, humor, and age-appropriate discipline for the kids. They explain the concepts at levels everyone can understand and they give individual attention as necessary. If you put in a basic level of work at home, you will progress at the rate they promise. They really seem to care about all their students and they truly believe every student can succeed. They offer a wide range of classes over a wide range of times. If I could go every day, I would. It's fun, confidence building, and beneficial on so many levels.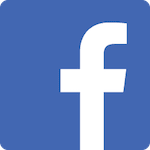 Our son has been a student at Grandmaster Dong's Studio (Chesterfield) since he was 4. He is now a black belt at the age of 8. Proud would be an understatement. My wife enrolled him to combat some shyness. His mental and physical growth has been awesome. They train the kids hard, put them in uncomfortable situations (speaking and performing in front of an audience) and then celebrate successes and use failures as a teaching moment. Growth mindset. The instructors are firm and fair. The classes are diverse which provides our son an opportunity to interact and take directions from people of many different walks of life. Academics are discussed frequently and the kids are incentivized to do well in school as well. Great opportunity for kids and adults to improve themselves all around.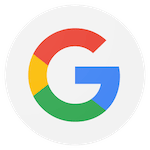 I enrolled three years ago after watching my son from the sidelines for about 6 months. I figured if he's having fun, why can't I. Besides it was something we could do together. It was one of the best decisions I ever made. The staff is tireless and very dedicated to working with you - Grandmaster Dong takes a personal interest in every one of his students. He always follows up on any questions or concerns you may have, I don't know of any other Martial Arts school in Richmond that not only has a Grandmaster, but one that is actively involved with his students. Learn how to kick now, so you won't be kicking yourself later.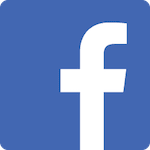 Instructors are amazing with the kids! They notice when someone is struggling and make an effort to take them aside and help them improve. I can see a huge improvement in my son's skills and focus after less than two months and can't wait to see how far he will continue to grow!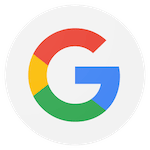 I have been studying under Grandmaster Dong since I was 4 years old. I am currently 23 and have recently received my 5th degree master level black belt. You can literally say I've grown up at Dong's Karate. It is a great place for people of all ages and we are all like family. Grandmaster Dong is a world-renowned grandmaster and we have a great honor to learn directly from him. He truly wants to get to know his students and pass down his wisdom. With our school being around for 45 years, we are one of the oldest schools in the country and I am very proud to be a part of it.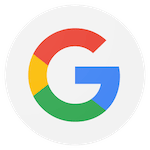 BEST IN THE COUNTRY! To be the best you can be, you have to learn from the best. Our school has differentiated themselves from other schools across the country by having a Grandmaster in place that teaches classes. Grand Master Dong provides great insight to everyone and enjoys helping others. One of the top priorities taught at his schools is self-defense. To achieve that, there are many basics and advanced techniques to be learned, so therefore you will learn something new every class to take home with you. In addition, doing these things will build your self-confidence and make you fell good - stress free! There are many instructors here to help you succeed - as there is a low instructor to student ratio so that every student will get personal attention to help develop his or her skills. I've been here for almost 19 years or so, and continue to enjoy working out and helping others. I hope to see you in class soon!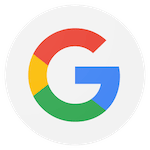 I have been going here for the past 3 years and I love it. The instructors are awesome and Grandmaster Dong himself has taught me so much. I love it here and everyone is nice and very helpful, I would recommend it to anyone.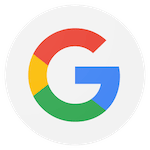 My 8 year old son has been receiving Martial Arts training at Dong's karate, Chesterfield location since he was 5 years old. He will be testing for his black belt in April and his father and I couldn't be prouder. He has grown physically, mentally and emotionally since becoming a student. The instructors are great and provide one-on-one assistance when needed. I would definitely recommend!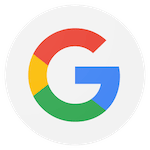 This place is awesome!! My son and daughter has been going here for almost two years now and we are extremely pleased with the school. The teachers here are wonderful. Master Grossman and instructor Steven are super nice and they are Great teachers. They teach not just Karate skill but manners and respect and self-control and much much more. We ❤❤❤ this school.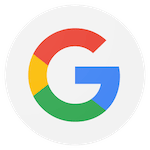 Sometimes you just happen upon a place that is special, this is that place. Attention to detail and support deliver an exceptional experience for all ages.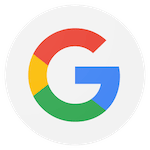 Training at Grandmaster Dong's has been a great experience!! My children and I love going!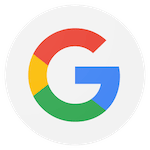 I have had nothing but great experiences here. Both of my kids attend classes here, and it has been very beneficial to them. Instructor Steven and Master Grossman are great teachers.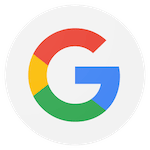 We had a birthday party here for our 6 year old, and it was awesome! Master Steven was so good with the kids, who had a blast. They learned some karate and listening skills, and they had a blast going through the different drills and obstacle courses the team set up for them. Super fun way for the kids and adults who watched to spend an afternoon. Highly recommend.