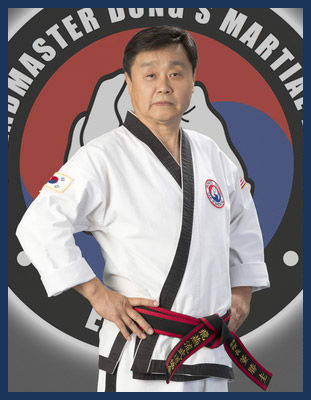 Grandmaster Dong
Grandmaster Dong - 9th Degree Black Belt (the highest rank)
Grandmaster Seung Gyoo Dong has studied a variety of martial art forms since his childhood, gaining experience Tae Kwon Do and various other styles and achieving the highest Rank in 3 of them.
Grandmaster Dong's Martial Arts Certifications:
9th Degree Black Belt in Tae Kwon Do

9th Degree Black Belt in Kum Do

9th Degree Black Belt in Ta Kyuk Do

Masters Degree In Physical Education
Honorary Doctorate Degree in Physical Education
Inducted into Martial arts Hall of Fame 2016
2019 Top World Martial Arts Medal Recipient
2020 Recognition Award from World Grandmaster Federation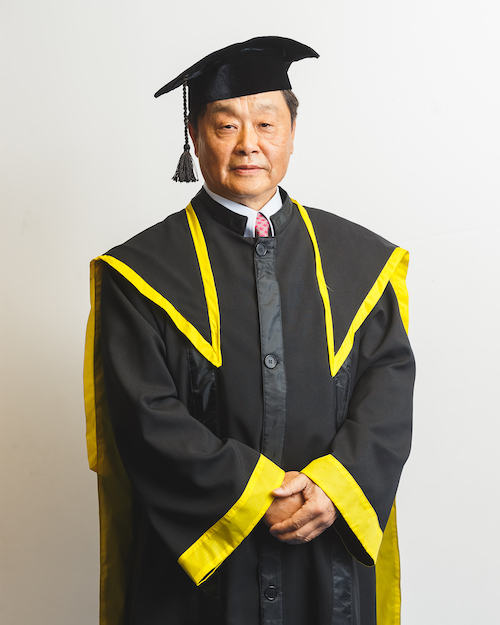 Honorary Doctorate Degree 2019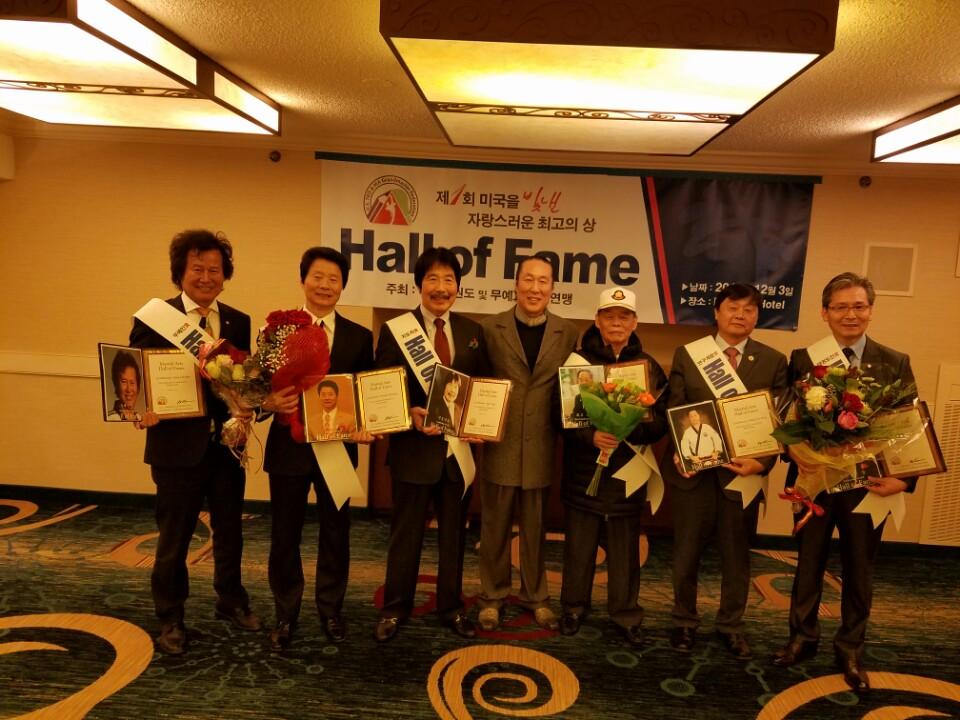 Hall Of Fame
Other Distinguishments:
1st King of the World Master Champion
Producer of 8 Martial Arts Videos
Published author of several books
Has trained more than 10,000 black belts
Has guided over 70 students to the level of Master or 5th degree black belt
His schools have raised over $800,000 for Children's hospitals through our annual tournament
Voted best school in Richmond
Recognized as favorite role model for children
Voted a top ten school in U.S.A
Grandmaster Dong has taught Martial Arts over 50 Years in the USA
Presidential Community Service Gold Medal Award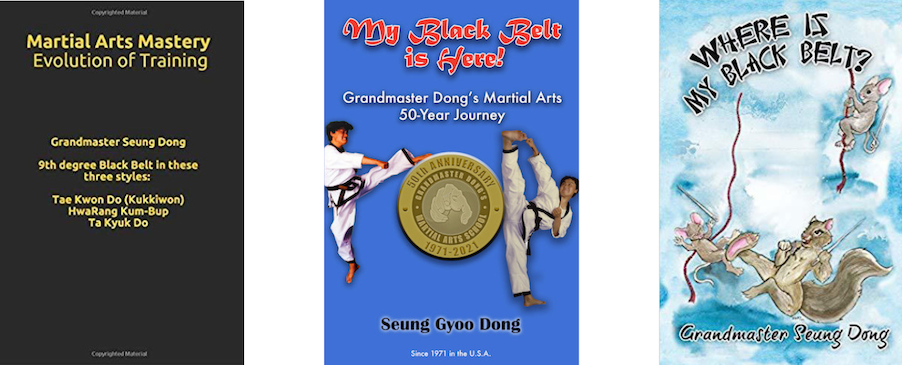 Where Is My Black Belt & Martial Arts Mastery
Grandmaster Dong is a pioneer of martial arts in this country. He achieved the title of Master in Korea in 1970, and in 1971, he came to the United States and began teaching in the Washington, D. C. area. He opened his first school in Harrisonburg, Virginia, in May of 1973, later moved to Charlottesville and in October, 1981, he established the Headquarters branch in Richmond(Glen Allen), Virginia, where it remains today. He now has 25 branch schools in the United States and Australia.

Grandmaster Dong has been the subject of numerous articles in newspapers and magazines, as well as television interviews. He has been featured on the cover of the international Tae Kwon Do magazine, Tae Kwon Do Times. He has also produced eight martial arts video tapes, which have been distributed nationally. In addition, Grandmaster Dong has written several books on Tae Kwon Do, Progressive Sparring and Sparring Structure. His most recent book explores the philosophy of martial arts in the form of a novella entitled, "Where Is My Black Belt?"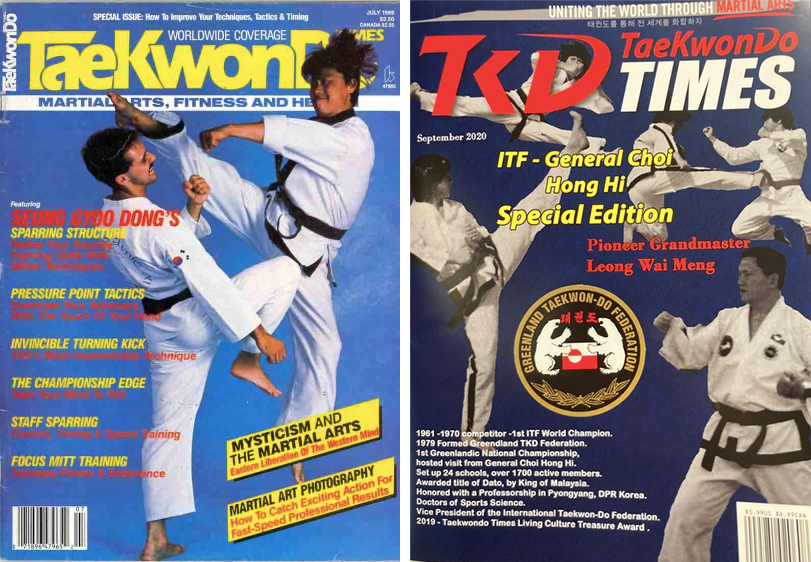 TKD Magazines - July '89 & Sept. 2020
In November, 1999, Grandmaster Dong competed in the Grandmaster's King of the World Martial Arts Tournament held in Korea. Grandmaster Dong took the title of the first King of the World Speed Breaking Grandmaster Champion in the competition.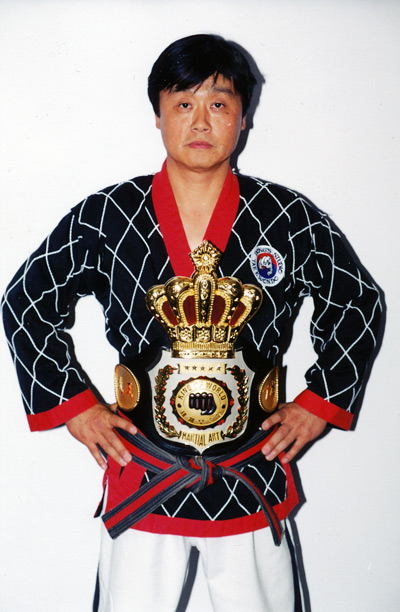 King of the World
Grandmaster Dong continues to seek ways to improve his own knowledge in order to benefit his students and other martial artists. For his students he expanded his knowledge getting Master's Degree in Physical Education. He recently was recognized and received his Honorary Phd in physical Education.

Grandmaster Dong's schools are some of the oldest and most prestigious in the USA.
Although he is a world-renowned Grandmaster, he still actively shares his knowledge with students at all levels and continues to offer personal instruction at his headquarters school in Richmond(Glen Allen), Virginia.
TKD Times September 2020